Encounter With Zeflik
05/19/2014
In May 2014, I went to Krakow, Poland for a documentary photography workshop with Magnum photographer Patrick Zachmann, organized by workshopx. There I had the great opportunity to meet former journalist and filmmaker Zeflik. He's been homeless for about ten years now and has been living in a container outside the city center of Krakow. I joined Zeflik for about four days (and two nights). He told me a lot about his life.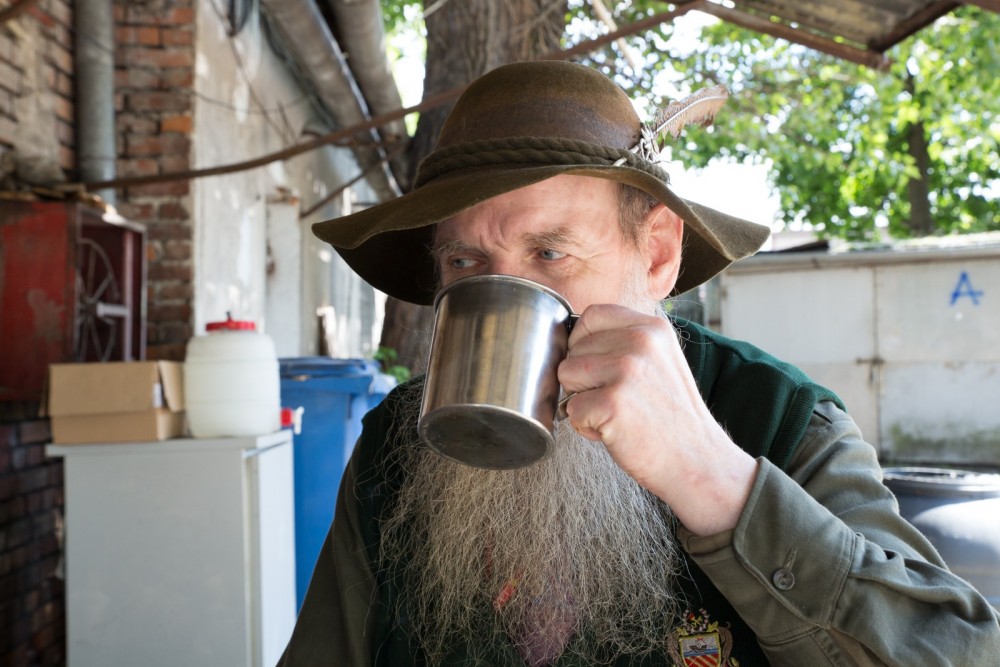 "What happened with you, how did you become homeless?", I asked him while we were drinking his special tea, a mix of many different spices. He told me the story of his life. It's a fascinating story with a turning point about ten years ago. "You know", he said, "I could easily say that a woman is to blame, which is true in a way. But you know, that wouldn't change anything. I live the life I live, and it's not a bad life".
Every morning, Zeflik goes to the city university library at the end of town. There he reads his e-mails and some newspapers. And three times a week, he goes to a popular karaoke bar in the city center to sing beautiful traditional Russian and Polish songs. People there like him. Zeflik may be lonesome, but he is not alone.